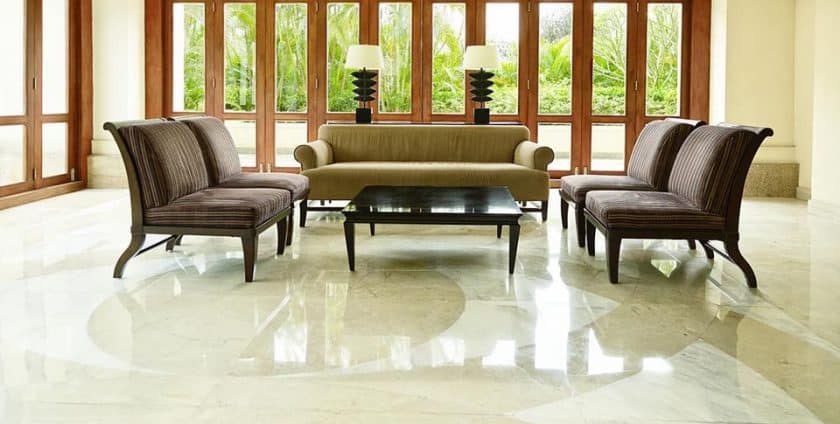 What you should know about tiles?
As far as upgrading your home interiors is involved, tiles are always perfect choice. No matter whether you prefer classic or contemporary designs, smooth or patterned, simple or elaborate, you can be sure to find perfect match for your place. Keep in mind though that there are plenty of different tiling products and it's easy to forfeit excellent results with the wrong decision. Where to start then? With the choice of material. Depending on the application (inside vs. outside, heavily vs. seldom trafficked, etc.), you can decide on ceramic, porcelain, glass or stone tiles. Ceramic tiles have low porosity and are moderately resistant, so they usually work well in most types of interiors. However, if you seek non-porous, extremely durable option for humid environment (bathroom or kitchen) porcelain is the best choice. Glass tiles may sound even better for such application but there is one caveat, they're way too brittle to put them on floors but make excellent choice for backsplashes and decorative wall mosaics.
How to choose tile for your interiors?
Last but not lest comes stone, usually slate or marble. While very elegant and uniquely looking, it may be prone to scratches and easily damaged by too much moisture without proper sealant. Knowing, which material will work best under your particular circumstances, you want to choose flattering tiles design. Keep in mind that it's not one season thing, so your choice should be universal. Sounds cryptic so let's take bathroom tiles as an example. Whites or pastels are always a good choice because they optically enlarge space, make the place brighter and work with many different types of furniture and accessories, if in the future, you decide on partial makeover. There is no saying, however, that you cannot chose more vivid shades and bolder styles for whole or part of the interior (think glass backsplashes of mosaic tiles with their vivid and fresh hues).